Running a business: Your questions answered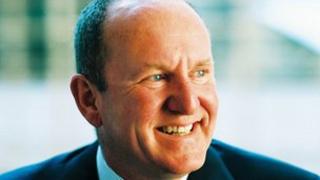 For anyone thinking of starting up their own small business, or for those who have recently done so, seeking expert advice is always a good idea.
Such assistance is on hand from a new BBC panel of experts who have all proved their business success.
The panel members include Julie Meyer, the boss of London-based investment fund Ariadne Capital; Ian Livingstone, life president of computer games business Eidos; Tom Ryan, founder of Smashburger, one of the fastest growing companies in the US.
Joining them are Dieter Burmester, founder of luxury German hi-fi company Burmester; Ron Mahabir, co-founder of Asia Cleantech Capital, which invests in green energy projects; and Eric Ries, Silicon Valley technology entrepreneur and start-up advisor.
Your first questions
Graham Troup, London, asks: I want to try a few varied things for making extra money, like starting a T-shirt company, writing a book, or designing a piece of software.
But before I invest my energy into it, how can I get a sense of whether there is a market for my product, or if it is something that is unlikely to succeed?
Ian Livingstone: I would not advise anybody to do something on a whim if they are looking to earn money, or even a career, from doing it.
If you want to be successful you have to know your market and be the best you can be. This involves research to understand the potential of the market, and dedication to realise it.
All markets change over time, sometimes dramatically as witnessed during the current economic downturn. However, with challenge comes opportunity.
The current transition from traditional retail to e-commerce, from product to service, from analogue to digital whilst challenging from some, offer great opportunities to others.
The important thing is to spot the real opportunity for which you have the skills and go for it.
Malla Haridat, New York, USA, asks: What's the best way to learn how to sell your products/services if you are a new entrepreneur and haven't had much sales experience?
Tom Ryan: Learning to reach customers with new products and services has become more complex in recent years for all retailers and entrepreneurs, as the traditional channels to drive awareness have been challenged by a flurry of new social/digital channels.
We use a layered approach at Smashburger, primarily based on a fundamental understanding of our customer target.
A combination of traditional advertising, primarily print and radio, coupled with Facebook, website and digital/ loyalty works for us.
We also use public relations to drive trade area, city wide, and national awareness. Of course, having a solid sense of how to communicate the consumer benefits and differentiators of your brand is key. Wishing you future success!
Adrian Handbury, Nottingham, UK, asks: It may seem like an elementary question, but how do you work out what to charge?
Dieter Burmester, who charges up to 150,000 euros (£125,000; $194,000) for his hi-fi systems: Just like any other traditional manufacturer of luxury goods, we have to take into consideration development costs, component costs, expenses for the manufacturing process, and the marketing measures when we calculate the price for one of our products.
Our aim is to meet highest demands for sound quality, functionality, reliability and attractive design. This is why we don't save at the wrong end. Around 95% of the parts that are used in our products are manufactured in Germany.
Every unit that leaves our company is 100% handcrafted and critically tested by our high-qualified staff in Berlin, Germany. Our customers appreciate the quality and reliability of Burmester products and we are happy that they willingly accept the fact that production costs in Germany are higher than abroad.
All these factors add up to the final pricing structure which I think is summed up very well by the following quote from carmaker Sir Henry Royce: "The quality is remembered long after the price is forgotten."