Fewer final-salary pension schemes open to new members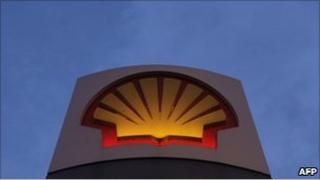 The trend of final-salary pension schemes closing to both new joiners and current staff appears to be continuing.
The proportion of final-salary schemes still open to new recruits in the private sector fell last year from 18% to 16%, the Pension Protection Fund (PPF) and the Pensions Regulator said.
They also found 24% of schemes had stopped existing members building up more pension, up from 21% in 2010.
The figures were published by the regulators in their 2011 annual review.
A further 58% of schemes still allowed their existing members to build up more pension but did not allow new members to join.
"The proportion of memberships in open schemes fell from 34% to 31% in 2011 while the proportions closed to new members and new accruals rose from 60% to 62% and from 5% to 6% respectively," the review, known as the Purple Book, said.
However, it also shows that the closures have not gone quite as far as claimed in similar, but more limited, surveys carried out in the past year by the Association of Consulting Actuaries (ACA) or the National Association of Pension Funds (NAPF).
Deteriorating finances
In the past year the finances of final-salary schemes have taken a big lurch for the worse.
Their collective deficit stood at a record £255bn at the end of 2011, compared with a surplus of nearly £22bn at the end of 2010.
"Scheme funding for the PPF-eligible universe of defined-benefit pension schemes deteriorated markedly between end-March and end-December 2011," the Purple Book said.
The PPF exists to provide a safety net for pension scheme members whose employer has gone bust, leaving the scheme with a significant deficit.
Thus the chance of the PPF being called on to stage a rescue depends on the solvency of a company as well as the solvency of its pension scheme.
The regulators' publication pointed out that in the 2010-11 financial year, there was a 46% drop in the number of schemes entering the PPF's formal assessment process for a possible bailout.
That was mainly due to fewer firms going bust, as the economy continued to grow after emerging from recession in 2009.
This led to the insolvency rate among UK companies staying stable at just 0.9% through to the third quarter of 2011.
However, the PPF and the Pensions Regulator warned that the situation might now be deteriorating.
"Since [the end of March 2011] there has been a slowdown in the global and UK economies and this could have a negative impact on the PPF," it said.
The regulators' annual review of 6,432 final-salary schemes in the private sector covered 98% of the total.
Between them they have 12 million active, deferred and retired members.