Japan's retail sales in fastest rise since August 2010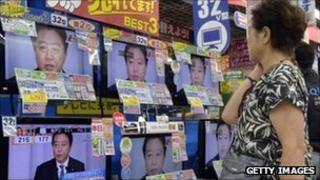 Retail sales in Japan rose in December at their fastest pace in more than a year, official figures show, as consumer spending recovers after the earthquake and tsunami in March.
Sales rose 2.5% compared with a year earlier, the biggest rise since August 2010, said the Ministry of Economy, Trade and Industry.
Food and clothing were among the items that led to the higher numbers.
However, for the whole of 2011, retail sales were down 1.2%.
The Bank of Japan and the country's law makers have said the economy is in a slump as Europe's debt crisis weighs on external demand.
Japanese exporters have also been hit by a strong yen which makes their products more expensive overseas.
A separate economic release on Friday showed that Japan's core consumer price index, which excludes fresh food, slipped 0.1% in December.
It is the third straight drop, and analysts said Japan's mild stagflation would continue this year.
"The stagnation of other developed countries is likely to push back the timing of Japan beating deflation from the mid-2010s as originally thought to the late 2010s," said Takeshi Minami, chief economist at Norinchukin Research Institute.