Ranbaxy settlement with FDA goes to court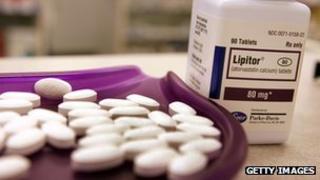 The US Justice Department has filed a proposed settlement with India's biggest drugmaker, Ranbaxy Laboratories, in a federal court in Maryland.
In December, Ranbaxy agreed to changes at its manufacturing plants in the US and India.
It came after the US Food and Drug Administration (FDA) said Ranbaxy plants did not meet standards.
It has barred the company from bringing up to 30 different drugs into the US.
However, the legal proceedings do not affect the US sale of Ranbaxy's generic version of the best-selling drug in the world, cholesterol pill Lipitor.
The FDA gave the firm approval for the generic version in November, after US company Pfizer's patent expired.
Data integrity
Ranbaxy, which is majority-owned by Japanese pharmaceutical company Daichii Sankyo, has seen delays in getting approval from the FDA for its other drugs because of quality control problems at some of its Indian manufacturing facilities.
Under the settlement, Ranbaxy must have a third party conduct reviews of its facilities, as well as audits of the data it provides to the FDA from the affected facilities.
It must also ensure data integrity in the applications.
In a statement Ranbaxy said that it agreed to "comply with current good manufacturing practices".
The FDA has placed Ranbaxy on permanent injunction until it makes these changes.
The company announced on 21 December that it had earmarked $500m (£320m) to resolve "all potential civil and criminal liability" connected to the FDA investigation.
The filing by the Justice Department on behalf of the FDA must be approved by a federal judge.
Violations
Allegations against Ranbaxy emerged in 2008, when the FDA said there were manufacturing defects at two of the company's India plants. It subsequently did not allow Ranbaxy to import more than 30 drugs.
In 2009, the agency said that one of those plants in Paonta Sahib in India had falsified data in its drug applications.
After that US regulators said they had stopped reviewing any new products from one of Ranbaxy's factories because data regarding their shelf-life had been falsified.
A government investigation found that Ranbaxy facilities had committed a number of violations including failing to have adequate procedures to prevent the contamination of sterile drugs, the Justice Department said.
Analysts have said that the changes required of Ranbaxy facilities could mean a delay of 12 to 18 months to the company's plans to introduce its generic drugs into the US market, as it will need to re-apply for FDA approval.