Apple posts record $13.06bn quarterly profits, up 118%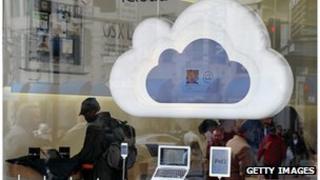 Apple reported record-breaking net profits for the three months to 31 December 2011 of $13.06bn (£8.36bn), up 118% from the same period in 2010.
The company also sold 37 million iPhones, more than twice as many as it sold in the last quarter of 2010.
"Apple's momentum is incredibly strong, and we have some amazing new products in the pipeline," said chief executive Tim Cook.
The firm is expected to release its iPad 3 in March this year.
"We are very happy to have generated over $17.5bn in cash flow from operations during the December quarter," said Peter Oppenheimer, Apple's CFO.
"Looking ahead to the second fiscal quarter of 2012, we expect revenue of about $32.5bn and we expect diluted earnings per share of about $8.50."
Apple's shares rose 6.8% in early trading on the Nasdaq technology stock exchange following the opening on Wall Street, reaching a new high of $449, and valuing the company at almost $420bn (£270bn).
Strong sales
Analyst reaction has been very positive on the news.
"We're right in the middle of a transition from feature phones to smart phones and Apple is doing an amazing job in generating profits from this," Colin Gillis at BGC Partners told the BBC.
Carolina Milanesi, at Gartner said: "As expected this was a blow out quarter for Apple across businesses."
"This to me demonstrates that consumers and businesses alike are continuing to see the value of Apple's end to end offering."
Apple saw strong sales for both its iPads and its Mac range of computers, rising 111% and 26% respectively compared to the same period in 2010.
In contrast, sales of Apple's portable music player, the iPod, fell by 21%.