Hard drive maker Western Digital profits fall 36%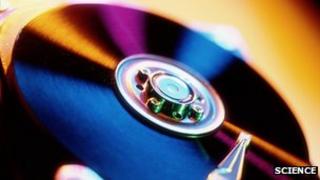 Profits at Western Digital, the world's second largest maker of hard drives, fell 36% to $145m (£93m) for the three months to the end of December 2011 compared to the same period in 2010.
The company said losses to its factories in Thailand due to flooding in October 2011 amounted to $199m.
The firm said it can restore pre-flood production levels by September 2012.
Separately chip maker Texas Instruments announced it would lay off 1,000 employees in cost-cutting measures.
Western Digital has been one one of the most affected companies by the flooding because it makes 60% of its hard drives in Thailand.
"While much work remains to be done over the next several quarters to reach our pre-flood manufacturing capabilities, the progress thus far is significantly ahead of our original expectations," said chief executive John Coyne.