Former Woolworths workers 'get £67m compensation'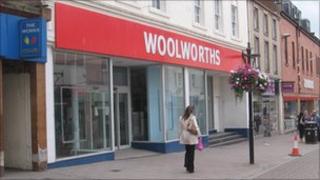 The shopworkers union Usdaw has said it has won compensation of up to £67m for more than 24,000 former Woolworths workers, made redundant when the retailer collapsed at the end of 2008.
Usdaw went to the Employment Tribunal, claiming the administrators had failed in their legal duty to consult with the union before making redundancies.
That tribunal has now awarded Usdaw members 60 days' pay.
The award was the maximum payable in these circumstances.
Usdaw noted that as Woolworths was in administration at the time of the redundancies, responsibility for the compensation payments will rest with the taxpayer, through the government's Redundancy Payments Office (RPO).
The government said that the RPO would now determine who was eligible to receive the award, and all eligible claimants would receive their claim forms by the end of February.
'Delight tempered'
Usdaw said that the compensation award would not apply to 3,000 former employees who worked in smaller stores where fewer than 20 redundancies were made.
"My delight at the award for the vast majority of our members is tempered by the clear injustice that workers in smaller stores could miss out," Usdaw general secretary John Hannett said.
"Usdaw thinks that the UK's current interpretation of the law on collective redundancies is both unfair and possibly a breach of the European Directive which seeks to protect workers in large-scale redundancy situations.
"We are taking further expert legal advice and it is highly likely we will appeal against this part of the judgement."