Germany lowers growth forecast for 2012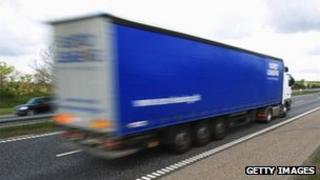 Germany has lowered its economic growth forecast for 2012, a sign of the impact of the continuing eurozone debt crisis.
Europe's largest economy will grow by 0.7% this year, instead of the 1% the government predicted in October, Economy Minister Philipp Roesler said.
But he insisted: "There can be no talk of recession."
Germany, which has played a leading role in the eurozone bailouts, has so far escaped the worst of the crisis.
In October, the German government cut its 2012 growth forecast from 1.8% to 1%.
By comparison, its economy grew by 3% in 2011, official figures from the Federal Statistics Office showed.
The World Bank is forecasting that the eurozone economy as a whole will contract by 0.3% this year.
'Temporary dip'
"Germany is and remains an anchor for stability and growth in Europe," Mr Roesler said as he presented the twice-yearly government forecasts.
"After two extraordinarily strong growth years, the German economy is still in robust form. However, due to a difficult external environment, we are expecting a temporary dip in growth in the first half of the year."
He forecast a rebound in 2013 to growth of 1.6%.
The 17 nations in the eurozone have been hurt by fears that the euro may collapse over the large debts of many of its members, such as Greece.
Last week, ratings agency Standard & Poor's downgraded eight eurozone nations - France lost its top AAA rating and Portugal's rating was cut to "junk" - and then downgraded the eurozone bailout fund.
On Wednesday, talks are scheduled to resume between Greece and its private creditors that could affect the country's future in the eurozone.