E.On cuts electricity price by 6%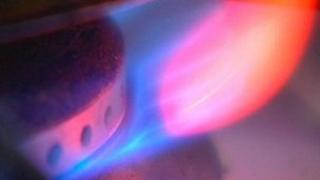 Energy company E.On is to cut its standard electricity prices by 6%, from Monday 27 February.
It becomes the fifth of the big six energy companies to announce price cuts for either gas or electricity in the past few days.
E.On said it too was responding to a recent dip in wholesale energy prices.
It said its cut would affect 75% of its customers and would amount to a cut of £31 in its customers' average annual bills.
However, E.On's chief executive, Dr Tony Cocker, warned that prices were likely to go back up again at some point in the future.
"Reductions over the last few months in the wholesale price that we pay for our customers' energy have now allowed us to help as many of our customers as possible by cutting our electricity price," he said.
"Whilst we're pleased to pass on this recent slight fall in wholesale prices, most experts agree that global energy prices will continue their long-term rise."
So far, only Scottish Power has failed to cut either its gas or electricity prices.
Of the five big firms that have moved, three have cut their gas charges while two have cut their electricity prices.
Ann Robinson, at price comparison website Uswitch, said: "Suppliers are focussing their cuts on one fuel, while previous hikes hit both gas and electricity.
"The fact is that these cuts will not even come close to wiping out last year's eye watering price hikes.
"Households can save up to £420 by moving to dual fuel, paying by direct debit and signing up to a competitively priced deal - a far bigger saving than that being offered by suppliers lowering their prices," she said.
Adam Scorer, from Consumer Focus, urged Scottish Power to fall in line with its other competitors.
"Their customers will also be keen to see if the supplier will buck the trend and makes deeper cuts or reductions across both gas and electricity given wholesale price falls in both," Mr Scorer said.
"We hope this shows suppliers are waking up to the need for customers to see rapid cuts when wholesale prices are low and that this trend will continue if wholesale costs carry on falling," he added.