Viewpoint: What tech firms can teach us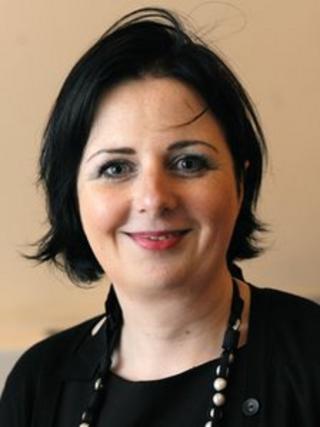 Judith Clegg, founder of the Takeout consultancy and the Glasshouse network for entrepreneurs, says the special culture of technology start-ups can improve the world.
I come from a family of entrepreneurs and inquisitive people.
One grandfather was an entrepreneur and a pioneer of radar, the other was a local journalist who approached life with great curiosity, integrity and an impish sense of fun.
Listening to stories about these grandfathers taught me to be interested in people and to ask them what they are passionate about. The people who are constantly looking to make things better are the people I am fascinated by.
So, having started my career with a solid business grounding in the City, I left it all behind when I was 26 to immerse myself in a completely different life in the start-up community.
Despite loss of stability and status, financial ups and downs, long hours and plenty of sleepless nights, it has been the most rewarding and satisfying part of my life.
This got me thinking about how some of the business and life lessons from the start-up community could be more widely applied.
Force for change
The entrepreneurial culture does not accept that there is a set way to do things. It finds the ways people want to do things.
I believe we could take notice and apply that powerful force for change more widely. To do so we all have much to learn from the way the best of these start-ups operate, and the values that underpin the start-up community.
First, the start-up community is both fiercely competitive and fiercely co-operative. Start-ups have a hunger and a determination to be the best in the world. But they understand that there is strength in working collaboratively too.
Second, start-ups operate in a transparent and accountable environment. That can only mean constantly improving the way you serve your customers. Successful start-ups do not have the luxury of treating whole swathes of their customers as if they do not matter.
In the digital world, bosses are called to account - and have to correct mistakes quickly or suffer the consequences.
Third, the entrepreneurial ecosystem has a shared culture known as "Pay-It-Forward", an unspoken community way of doing things that believes: "I was helped when I started out and now it is my turn to help others."
There is a genuine desire to build a product or company that makes the world a better place. This community proves that business can be "good".
Fourth, when a good idea comes along, start-up companies jump on new ways to use the idea and make better products and services.
Many of the largest entrepreneurial firms have generated their own industry of mini start-ups who use the service to provide other new products to people. So, for example, some companies have created way for people to play games over Facebook or transfer money between Facebook friends.
Talent and passion
Fifth, start-ups are far better than traditional organizations at unlocking and nurturing raw talent.
During my working life, I've come across countless stories of individuals who were rejected by traditional organisations and then went on to create successful entrepreneurial businesses.
Start-ups have a fundamental view that work not only can but should be enjoyable and fulfilling. They create rewarding, flexible places to work that embrace people from all backgrounds so long as they have a talent and a passion.
Look at Fortune's annual list of the best places in the world to work: three of the top five - SAS, Google and NetApp - are the products of the Silicon Valley start-up culture.
Start up firms are often chaotic, but everyone works hard to make the company a success. People pitch in to do whatever is needed.
It's a far cry from the jobsworth and "computer says no" culture that we Brits have learned to put up with.
Sixth, the best entrepreneurs stand out because they refuse to give up their quest to get their company's product or services just right. They just carry on with a visionary zeal that takes them far beyond where most of us would have simply given up.
Of course start-ups often fail. But in the entrepreneurial culture, failure is a part of a journey to being the best, rather than something to be avoided at all costs.
I wonder what would be life be like if institutions and each of us as individuals took on some of these ways of working and values? I think it would be better. I think that the start-up culture can change the world.
Experiment to win
I know it all sounds a bit utopian. People say to me that it's easy to do a three-man start-up, just try being entrepreneurial at the NHS.
It is true we can't accept failure in big organisations like banks and the NHS in the way it can be done in a tiny new company in the online world.
But with the right safeguards in place, we could create a much more positive environment of experimenting, in order to build a better solution for all.
Big firms and institutions can learn to treat their staff and colleagues as assets, not issues, to be transparent and accountable to their customers and citizens, to learn from their competitors and co-operate in their community.
Not everyone has to start a start-up to act like a start-up, and the entrepreneurial culture can work, no matter how big the organisation.
Maybe I'm biased. My grandfather was a pioneer of radar development and co-founded an electronics firm. After long years in corporate life, my father founded his own entrepreneurial business too.
He died suddenly aged just 49, but my family and I took great comfort from the fact that the last two years of his life working as an entrepreneur with my mother in a tiny start-up business, despite the long hours and the drop in income and status, were perhaps some of his happiest.
This is an edited version of Judith Clegg's contribution to Four Thought, which can be heard on BBC Radio 4 at 20:45 GMT on 11 January 2012.