S Korean fund gets go-ahead to trade Chinese securities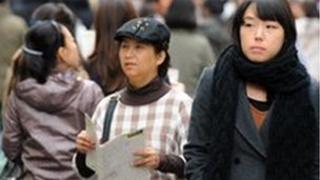 South Korea's largest pension fund, the National Pension Service (NPS), has received approval from authorities to invest in Chinese securities.
The company said in a statement that it was the first pension fund in the world to win the qualified foreign institutional investor (QFII) status.
NPS will now be able to trade yuan-denominated mainland stocks and bonds.
The approval comes as South Korean President Lee Myung-bak heads to Beijing on Monday.
Diversifying investment
In a statement NPS said the approval will allow it to shift its focus beyond the domestic market and increase its investment overseas.
"China is already the second largest economy and is expected to have high growth in the future," said NPS chairman Jun Kwang-woo.
Mr Jun added that NPS was hoping to diversify overseas investments and expand into emerging markets.
NPS says the approval by Beijing means that Koreans will be able to directly invest in yuan-based assets and benefit from China's economic growth.
In its efforts to prevent currency speculation, Chinese authorities closely monitor and control the qualifications of foreign institutional investors who can invest in the mainland stock market.
Qualified foreign institutional investor (QFII) approval comes from China Securities Regulatory Commission (CSRC).
Allocation plans
NPS said it would raise the proportion of investment in foreign stocks and bonds as a proportion of total assets to about 20% by 2016.
It was 12.9% at the end of November.
"As China market is increasingly growing and the domestic market is narrow, if we increase the proportion that China will take up in the portfolio, we are downsizing foreign currency risk," said Hwang Jae-kwang, a spokesperson for NPS.
NPS is the fourth-largest pension fund in the world.