Lender loses personal details of 1.4m people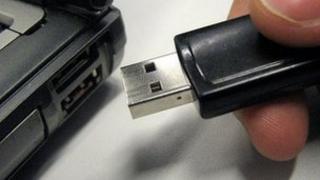 Some 1.4 million customers of doorstep lenders have been receiving letters informing them that their personal details have been lost.
The names, addresses and payment histories of 600,000 clients of Welcome Financial Services Limited and Shopacheck were lost, along with the names and addresses of another 800,000.
The Cattles Group, the parent company of both brands, has apologised.
The Information Commissioner's Office is investigating how the loss occurred.
Warning
Two storage tapes were lost, which contained low-level personal data of clients who signed up from October 2005 to October 2010. They also contained human resources data relating to 18,000 current and former employees of the Cattles Group.
In a letter to those affected, Shopacheck said: "We have no evidence that the information has fallen into the wrong hands.
"However, we cannot rule out the risk that the data has or may be accessed and so must warn you that there is potential for your information to be misused."
Shopacheck's managing director Mark Bardsley apologised for the loss.
"I very much regret that this has happened and we are making every possible effort to ensure that your personal information is not abused," he said in the letter.
The Cattles Group has launched a review of data security across the company.
Investigation
The IT back-up storage tapes went missing from the firm's office in the Kingston House building in Birstall, West Yorkshire.
The loss was initially discovered at the end of November and letters apologising to clients were dated December 2011. The company said that an investigation to find the tapes was started immediately, but it had taken a few weeks to inform all those affected.
A spokesperson from the Information Commissioner's Office said: "We will be making enquiries into the circumstances of the alleged breach of the Data Protection Act before deciding what action, if any, needs to be taken."
The maximum fine that can be imposed following a breach is £500,000.
Welcome Finance was one of the UK's largest lenders for people with a chequered credit history until they stopped lending to new customers in 2009.
Shopacheck specialises in doorstep lending to those who may have been rejected by the mainstream banks. The lender's typical terms amount to a 399.7% representative APR.