Warren Buffett to sing to millions of Chinese web users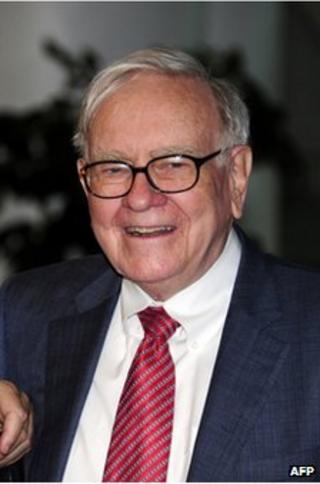 Warren Buffett, the billionaire US investor, is set to sing to millions of Chinese internet users, state media has claimed.
According a report from the Xinhua news agency, Mr Buffett has recorded a special video that will be played as part of the Spring Festival Gala.
The gala will mark the Chinese New Year on 23 January.
Mr Buffett has history when it comes to crooning, previously appearing in an advert for insurance firm Geico.
"We all know that Buffett is good at investment, but few knew he also did well in singing," the Xinhua news agency quoted production executive Wang Pingjiu as saying.
Mr Wang did not disclose what song Mr Buffett would sing.
The programme will be streamed on CNTV, an online broadcast service of the official broadcaster China Central Television (CCTV), the report said.
Mr Buffett, who is also known as the Oracle of Omaha for his investing savvy, has already put his money in China.
He owns about 10% of the carmaker BYD through his company MidAmerican Energy.