Shell closes its final-salary pension scheme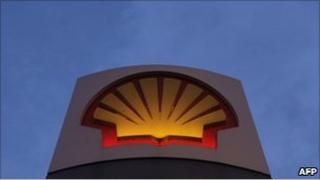 Anglo-Dutch oil giant Royal Dutch Shell is to close its final-salary pension scheme to new employees in the UK.
From early 2013, new staff at Shell will be offered membership of a scheme without a guaranteed level of pension.
Existing members of the Shell scheme can continue contributing and building up their salary-linked pensions.
As employers look to cut costs, 90% of final-salary schemes have been closed to new members, according to the Association of Consulting Actuaries.
It is believed that this is the last of the UK's top 100 publicly-listed companies to pull out of offering final-salary pensions to new recruits.
"Already, there are only around two million private sector employees still building up any kind of defined benefit pension," said Mark Duke at actuaries Towers Watson.
"This figure will only go down as the dwindling number of long-serving members retire and as more employers accelerate the process by closing their schemes to existing members too," he added.
'Market trends'
A final-salary scheme offers a guaranteed pension based on earnings at the end of your career and length of service.
Instead, new joiners at Shell will only be able to join a defined contribution scheme, in which the amount of pension received depends on the success of investments.
"The plan will be designed to ensure that the reward package in the UK for new hires remains strongly competitive," said a spokesman for Shell.
The company added that the move "reflected market trends" in the UK.
However, the company said that - unlike some others - it would continue to uprate existing members' pensions in line with the Retail Prices Index measure of inflation, rather than the slower-moving Consumer Prices Index.
The government is consulting on the issue until the end of March.
"We await the conclusion of the consultation but at this stage we are not anticipating that we will need to amend the rules... which give RPI as the basis for the annual review of pensions," a Shell statement said.