Virtual shopper is the future, says Wunderman CTO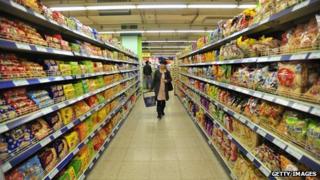 Each week we ask high-profile technology decision-makers three questions.
Wunderman is a global network of advertising, marketing and consulting companies. They specialise in "digital, social, mobile, local, performance and data-driven" marketing.
Gregory Roekens is Wunderman's UK chief technology officer, responsible for coordinating the creative and marketing technology offering across the UK network.
He has 15 years of expertise in marketing and creative technology - and his role at Wunderman is to identify how best technology can be leveraged to help marketing move into the 21st century.
What's your biggest technology problem right now?
The biggest technology problem is for the entire industry. It is effectively about dealing with the fragmentation of communication channels and touchpoints. Through technology, marketing has never been more direct. But yet, paradoxically, direct marketing has never been so in-direct. That's because of the fragmentation and the number of channels we have to use to reach consumers.
Where in the past the consumer's journey from awareness to conversion - buying something - was a fairly linear process such as watching a TV ad, nowadays it's much more complicated than that. Understanding those different journeys is the challenge.
With the proliferation of personal technologies like mobile devices and indeed websites like Facebook and so on, what we realise is that our consumers are more connected. We have a bunch of connected consumers who expect connected experiences. This requires connected databases - the biggest problem is for us to connect the dots together.
An example: I was in South America, on business, and I started doing our weekly shopping online with my wife who was at home in the UK. I was in Buenos Aires, using an app on my Nokia phone, and emailed the list to my wife who was on the train at the time. She used her iPhone to carry on the shopping. When I got back to the hotel, I talked to my wife on Skype, and we finished the shopping together - her behind her computer at home, and me on my iPad. Effectively, we used four different apps and websites to do one task.
That's how consumers consume nowadays. For me, the technical challenge here is how we connect all those dots together.
What's the next big tech thing in your industry?
What's important for our business is marketing technology.
An interesting aspect, and one that is a big driver for changing behaviour in the near future, is what I call the "e-babies". They're the people who were born when the web was already around. Those e-babies are entering adulthood. They will influence the older generation who have lived through this major shift. We're going to see a change of behaviour.
I think 2012 will bring more "screenless" interfaces, like Apple's Siri. I want an interface where when I'm driving I can buy shopping by just speaking. Speech recognition has become amazingly good. It's an added interface that will be another tool for users - but it's also very important for our industry to consider all those new technologies.
Another big thing, probably in the distant future, will build on what already exists with Siri and other automated personal assistants. For the marketing industry it's a challenge. What consumers will do in the future is empower a virtual assistant to do your weekly shopping for you, because it will know what you eat, your favourite stuff, what you're allergic to and so on.
In the future we will empower our technology to make purchase decisions on our behalf. The question is, as marketers, who do you target, who do you communicate with? Is it the consumer? Or the automated agent?
It's an opportunity. Ultimately it will still be the consumer who will make the decisions. It's not really an immediate concern for marketers, but it is something to be aware of.
What's the biggest technology mistake you've ever made - either at work or in your own life?
Back in 2005 I was working for a different agency, and we wanted to look at improving our global intranet. The biggest mistake I made, as the person responsible for the project, is that we let technology drive the business requirement.
It was all about Web 2.0. I remember, vividly, the brief that we got: "Build a platform where Google meets Blogger, meets Flickr, meets Delicious, meets Amazon reviews and meets YouTube."
It quickly became very much about all the different technology we could use to put it all together and launch the new intranet. It was a fantastic platform, really powerful. We thought we were going to have so much success with it.
After a few months, we barely had any contributions into the intranet. We didn't realise that people were just very busy, so contributing wasn't in their list of priorities.
We focused more on the people and understanding their behaviour first. What we realised is that people are selfish - they will only do things that will help themselves or their immediate teams.
We needed to get a moderation team on board and get more people creating content. Once you reach that critical mass [of content and users], people will then start to use it.