China's Huawei feels US pressure on Iran business ties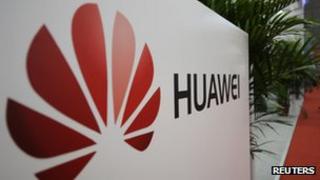 Chinese telecommunications firm Huawei is under pressure from the US because of its business links with Iran.
Six US lawmakers have written to the State Department urging it to probe whether or not Huawei had violated sanctions.
Huawei has denied any wrongdoing and said that the allegations were groundless.
The US has been stepping up its sanctions against companies that do business with Iran.
However, Huawei has also been taking measures to limit its exposure to the increasing tensions between Washington and Tehran.
In December, the Chinese firm said it would voluntarily cut back on its business dealings with Iran until the political situation became less charged and clearer.
This would involve not seeking new clients and limiting its activities with existing clients, Huawei said.
Background questions
This seems to have done little to appease the US lawmakers, who sent their letter to the US Secretary of State Hillary Clinton on 22 December. The letter was made public this week.
They called on the US to probe Huawei and other phone-equipment firms over their role in winning and implementing contracts within Iran.
According to the Wall Street Journal (WSJ) and Bloomberg, the letter cited reports printed by the news organisations in October.
In the reports, the financial news companies made a number of allegations about Huawei and how its technology could be used to track and censor communications.
According to the WSJ, a Huawei spokesman said on Wednesday that the company complied with all local and international laws, including in the US, and called the allegations "inaccurate" and "groundless".
'Misperceptions'
This is not the first time that Huawei has been under fire from US legislators, who have previously accused it of having links with the Chinese military.
Huawei was founded by ex-Chinese army officer Ren Zhengfei, though the firm has repeatedly said that it is a civilian operation today.
Based in Shenzhen, Huawei's attempts to expand into the US have been hampered as a result of these suspicions.
In February last year, a US security panel rejected Huawei's purchase of American computer company 3Leaf systems. It had also been denied earlier takeover approvals.
At the time, the company said that "over the past 10 years, as we have been investing in the US, we have encountered a number of misperceptions".