South Stream pipeline gets Turkey green light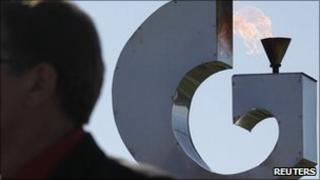 Turkey has given permission for the South Stream gas pipeline to be built across its territories, giving the project a clear run into the lucrative energy markets of Europe.
The pipeline will transport Russian gas to Europe under the Black Sea.
It will now be able to bypass Ukraine, which had failed to reach an agreement with the pipeline's owners.
Gazprom has a 50% stake in the project, Italy's Eni 20% and France's EDF and Germany's Wintershall 15% each.
A short statement from Gazprom said "all necessary and unconditional permits were granted".
Russian Prime Minister Vladimir Putin said at a ceremony in Moscow: "I would like to thank the government of the Turkish Republic for its decision to permit construction of the South Stream pipeline in Turkey's economic zone."
The full pipeline is expected to be completed by the end of 2015.
The main rival to the South Stream project is the EU-backed Nabucco pipeline, which is set to carry gas from the Caspian region to Austria, passing through southern Europe.