Petroplus shares fall 40% after $1bn credit freeze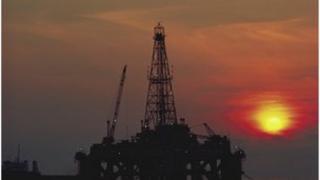 Petroplus Holdings, Europe's largest independent oil refiner, has revealed its lenders have frozen $1bn (£638m; 764m euros) in credit facilities.
In a statement, the Swiss-based firm said the revolving credit lines were "critical" for business.
Petroplus shares fell as much as 40% on Tuesday and have lost 83% since the start of the year.
It said it was "evaluating strategic options" in order to try to maintain its refining and marketing operations.
Demand for fuels has weakened in the sluggish global economy, cutting profits and leading to temporary closures, sales and conversion of refineries into storage sites.
Analyst firm Vontobel Holding AG said: "We strongly advise investors to stay clear of the stock until a sustainable financing can be restored."
Growing losses
In November, the company revealed it would reduce its 2012 refining capacity by 24% because of maintenance work on its five sites.
The refiner reported a net loss of $147 million in the third quarter, which widened from a loss of $93.8 million a year earlier.
Petroplus also reported net losses in the previous two quarters.
The firm operates five refineries in Europe including at Coryton in Essex, Antwerp in Belgium, Petit Couronne in France, Ingolstadt in Germany and Cressier in Switzerland.
Between them, the refineries have a capacity of around 667,000 barrels a day, according to the company.