Berkshire Hathaway buys Warren Buffett's hometown paper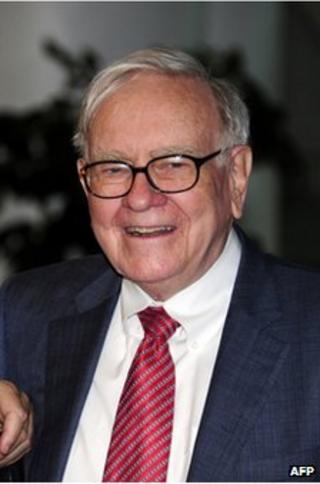 Berkshire Hathaway has bought the Omaha World-Herald, the hometown newspaper of its chairman Warren Buffett, for $150m ($96m).
The deal, which was announced in November, obliges Berkshire to take on $50m in debts held by the paper.
Mr Buffett had previously said he would not invest in the newspaper industry due to its dwindling returns.
Berkshire already owns the Buffalo News and a large share in the Washington Post.
"I wouldn't do this if I thought this was doomed to some sort of extinction," said Buffett in a meeting with World-Herald shareholders.
The paper had previously operated under a system of employee-ownership, and employees, retirees and representatives from the newspaper's foundation trust voted overwhelmingly in favour of the takeover.
The Omaha World-Herald employs 1,600 people and its daily circulation is about 135,000, with a Sunday circulation of about 170,000.
Berkshire Hathaway owns more than 80 companies and has large investments in giants such as Coca-Cola, and US bank Wells Fargo.
Last month the firm announced it had acquired a $10.7bn stake in IBM, although Mr Buffett has traditionally shied away from investing in technology firms.