Agency workers receive pay and conditions boost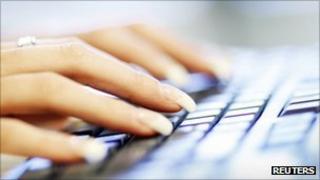 Agency workers in the UK are set to receive a pay and conditions boost as new rights come into effect.
The Agency Workers Directive gives such workers equality with directly employed staff after 12 weeks in a job.
This could mean pay rises and rights to holidays, sick pay, maternity leave and access to private health benefits.
Trade unions have welcomed the move, but some employers say it could discourage firms from hiring casual staff.
Vacancy notices
The move comes after the UK government implemented the European Union directive, which was introduced on 1 October.
Under the new rules, agency workers will be allowed to use some of the same facilities as staff.
For example, from the first day of employment they can use a creche, canteen or transport services.
They will also be entitled to information about internal vacancies at the company they are working for, and to be given the opportunity to apply for them.
After 12 weeks in the same role, agency workers will be entitled to the same employment and working conditions as permanent staff.
These include pay, overtime, shift allowances, holiday pay and bonuses attributable to individual performance, as well as maternity rights.
'Basic fairness'
Billy Hayes, general secretary of the Communication Workers Union, said the development was "the best possible Christmas present for the majority of our agency members".
"Six years after the launch of the CWU's campaign, hundreds of thousands of agency workers across the UK can now finally look forward to some basic employment fairness," he said.
"Not so very much to ask for, you would have thought, yet it's been a fight that has pitched the trade union movement against successive UK governments and commercial interests - some of which are even now trying to circumvent this welcome piece of European legislation."
But some employers' groups, such as the Forum of Private Business, suggest the new rules will make the labour market less flexible, and job creation and recruitment will suffer.
And the CBI said many businesses were scaling back on agency workers because of the extra cost of the new law, which should be "setting alarm bells" through Whitehall.
There are currently 1.4 million agency workers in the UK.
Agency staff have basic employment rights, such as the minimum wage, and are subject to the Work Time Regulations which provide for 20 days basic holiday and eight days bank holiday leave.