How will Games Lanes affect Olympics?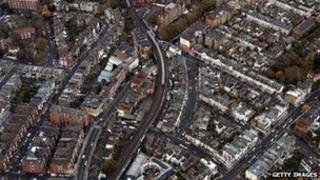 London 2012 organisers hope the Olympics and Paralympics will be the greenest Games yet, and are encouraging all 11m ticket holders to use public transport to reach event venues.
Each Games ticket comes with a free Travelcard while Tube, DLR and London Overground services will run one hour later than usual to cater for those leaving evening events.
The last trains will leave central London and key venues at 0130 BST.
There will be extra train services across the UK, an extra 200 buses operating in London and a Javelin train service every seven minutes between St Pancras and Stratford.
In response, unions have called for a salary rise for transport workers during the Games.
Here is a breakdown of the demands made and agreements reached.
Buses
Bus workers in London have said they want a £500 payment for being on duty during the Olympics.
Trade union Unite has written to bus operators on behalf of up to 28,000 employees raising the threat of industrial action if a deal is not agreed.
Unite argues that an extra 800,000 passengers are expected to travel on buses during the Olympics, generating "significant" extra revenue.
It points out that bus drivers make an average £24,000 - among the lowest for London transport workers - and said £500 would be in line with what other London transport staff will be receiving for working during the Games.
Transport for London has called for a resolution with minimal disruption.
Tubes
Tube drivers are to receive a payment of at least £500 for working during the Olympics.
After lobbying by union Aslef - of which about 60% of Tube drivers are members - it said it had agreed as it wants the Games to run smoothly.
London Underground (LU) said it had reached agreement over temporary changes to working arrangements and payments during the event.
Overland rail
London Overground, which manages London's suburban rail network, has agreed to pay its staff an extra 25% for working during the Olympics and Paralympics.
Its deal with the National Union of Rail, Maritime and Transport Workers (RMT) means staff who work during the Games will see a minimum one-off payment of £650 in 2012.
Taxis
The Licensed Taxi Drivers Association (LTDA) - the biggest group representing London's black-cab drivers - has suggested fares rise by about 15% during the Olympics.
Bob Oddy, chief of LTDA, which represents about a third of the capital's 25,000 cabbies, said: "Because of the widespread chaos that's been predicted during the Olympic period with regard to road closures and other disruption, 40% of our members are currently saying that's when they're going to take their summer break.
"If we get 40% of cabs off the road, I'm afraid the average passenger won't get a cab at any price. They won't be there."