US existing home sales rise in November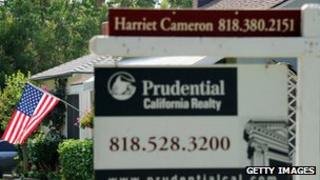 US existing home sales rose 4% to 4.42 million on an annualised basis in November, according to the National Association of Realtors (NAR).
The NAR also admitted it had over-reported the number of used homes sold in the US by 14.3% from 2007 to 2010.
It claimed around half the discrepancy was due to lower sales by property owners than previously thought.
These sales are not recorded by agents and national estimates began to diverge, said the NAR.
"From a consumer's perspective, only the local market information matters and there are no changes to local multiple listing service data or local supply-and-demand balance, or to local home prices," said NAR chief economist Lawrence Yun.
"In essence, realtors began to capture a greater market share. In addition to a decline in sales by [owners themselves], more builders began marketing new properties through real estate brokers that weren't completely filtered from the existing-home data."
Despite the revision, analysts were encouraged by the latest set of figures.
"The 14% downward revision to the number of existing home sales since 2007 confirms that the housing crash has been deeper than originally thought," said Paul Dales at Capital Economics.
"Much more important is that the increase in sales in more recent months, including a 4% m/m gain in November, suggests that housing is past the worst. Despite the downward revisions to sales, 2012 may be the year that a modest housing recovery finally gets underway."