EU launches youth employment plan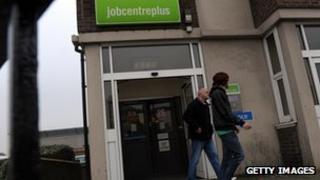 The European Commission has announced a plan to tackle youth unemployment in the 27 EU member countries.
The Youth Opportunities Initiative promises to create 370,000 work placements across the EU.
It proposes a youth guarantee to put young people in work, study or training within four months of leaving school.
It will be paid for by 30bn euros ($39bn; £25bn) from the European Social Fund. Youth unemployment in the EU is now 21%, the Commissions figures show.
"The current situation for young people in many EU countries today is becoming dramatic," said Laszlo Andor, EU commissioner for employment, social affairs and inclusion.
"Without decisive action at EU and national level we risk losing this generation, with a heavy economic and social cost".
The Commission estimates that the cost to society of youth unemployment is around 2bn euros per week or 1% of the entire EU's economic output.
Homegrown solutions
Critics say the initiative will not benefit the UK.
"Britain's problem with chronic youth unemployment developed before the economy got in trouble and has now become a crisis," said Matthew Sinclair from the Taxpayers' Alliance in response to the announcement.
"The solutions are here in Britain with reforms to the education system and lower taxes to help businesses grow, not the enormous European Social Fund, which soaks up billions of pounds of British taxpayers' money and is chronically misspent."
The Commission insists that the plan is funded by reallocating funds within existing budgets.
"For the UK this will mean a small but significant increase in business, apprenticeship, training and volunteering opportunities for youngsters," said Mark English, head of media at the European Commission Office in London.
"It will also help step up exchanges of best practice, which allow the UK to learn from what works elsewhere in fighting youth unemployment and to give others the benefit of what works in the UK."