Cheque guarantee cards: 'No case' for return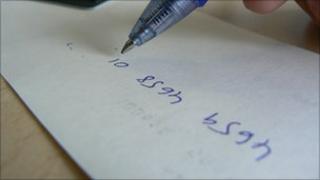 No case exists for the return of the cheque guarantee card system, according to the body which oversees UK payments.
The system, which ensured that some cheques up to £50 or £100 were honoured, ended at the end of June.
The Commons Treasury Committee said there was a risk that this would cause cheque use to "wither on the vine".
But the Payments Council said cheques continued to be accepted by businesses - especially from customers they knew.
A survey for the body found that 84% of businesses asked still accepted cheques without a guarantee.
Only one of 501 businesses that accepted guaranteed cheques before closure of the scheme reported a detrimental effect on its business.
"We have committed that cheques are here to stay, so we were pleased that the demise of the guaranteed cheque has had little impact on the way people use cheques, nor has it stopped businesses accepting them," said Adrian Kamellard, chief executive of the Payments Council.
Andrew Tyrie, chairman of the Treasury Committee, said: "[We] will be looking at the Payments Council's report in detail and may ask for them to come and give evidence in the New Year.
"The Payments Council must do more to ensure that banks do not phase out cheques on the quiet."
The guarantee system
The cheque guarantee, denoted by a Shakespeare hologram on a card, meant a cheque was honoured by a bank, even if sufficient funds were not in an account.
This had usually been limited to payments of £50 or £100. Many bank cards now only have a debit function, without the hologram of William Shakespeare on the back.
The guarantee only worked if the person paying handed over the cheque in person, and the card number had to be written on the back by the person receiving it.
This meant it tended to be used by tradesmen, such as plumbers, who charged small amounts and wanted to make sure they were paid.
People who need to use cheques can continue doing so.