Energy firms' profit margins fall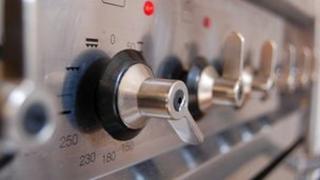 Energy companies' profitability has dipped in the last three months, analysis by their regulator suggests.
Ofgem said that the profit margin for energy firms had fallen to £105 per customer per year, compared with £125 in October.
The figure reflects how much suppliers would make from dual-fuel customers if current energy prices and bills stayed unchanged for the next year.
But the regulator expects profit levels to continue to drop in the new year.
It predicts that the margin will fall to £85 in the next six months.
The Ofgem report, which will be published on a weekly rather than quarterly basis next year, said: "We indicated in our October report that we expected net margins to begin declining due to the persistence of high wholesale energy costs."
The figure has shown considerable volatility in the past, standing at £15 per customer per year in June.
The regulator said the average bill for a standard tariff dual-fuel customer stood at £1,345 a year.
However, small supplier Co-operative Energy announced on Monday that it will cut its gas and electricity charges for most customers by an average of 3% from February.