China Mobile ranked as China's most valuable brand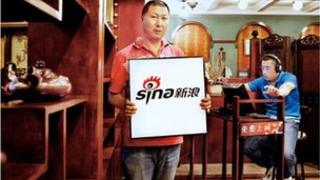 Mobile service provider China Mobile has been ranked as China's most valuable brand for a second year.
The survey, commissioned by advertising giant WPP, calculated the value of China's top 50 brands based on business performance and consumer feedback.
The rest of the top five slots were dominated by financial institutions, but technology and consumer goods brands were among the fastest risers.
Web portal Sina saw the value of its brand increase the most.
China Mobile's brand was worth $53.6bn (£34bn) in 2011, down 4% from last year when the BrandZ Top 50 Most Valuable Chinese Brands survey was first conducted.
It has 600 million customers in China, making it the world's largest telecommunications provider.
Sina, ranked 25th overall, saw the biggest increase in its brand value, which rose 244% to $1.9bn, reflecting the rapid growth in social media in China.
Search engine Baidu and internet service portal Tencent were also in the top 10.
"The role of brands is growing in China and the country's increasingly sophisticated consumer is using them to make buying decisions," said Adrian Gonzalez, chief executive of Millward Brown, which conducted the research.
"China is rapidly evolving from maker to innovator, and this year's massive rise in new media brands is showcasing this change."
Food and beverage brands such as diary giant Mengniu also featured strongly in the rankings.
Mengniu's brand value increased by 66% to $3.4bn, while cooking oil and rice producer Fulinmen grew by 138% to $380m, making it the second fastest riser.
China has suffered a number of food safety scandals in recent years, and the survey suggested that consumers were increasingly willing to pay more for a brand they trusted.
While Chinese brands are growing in importance, few have gained consumer recognition outside their home market.
A survey earlier this year of Asia's top brands by Campaign magazine found that no Chinese brand name had cracked the top 100.