Japan extends tax breaks on fuel-efficient vehicles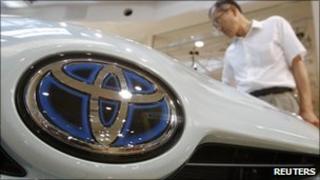 Japan has extended tax breaks for fuel-efficient vehicles, in a bid to help its struggling domestic car industry.
Originally scheduled to expire in April, the incentive will continue until April 2015.
Japan's domestic car sector has been hit by natural disasters at home and abroad, as well as by the strength of the yen.
Tax breaks on green vehicles vary according to the model and type of car.
Although companies such as Toyota and Nissan are known around the world, Japan's overall domestic car market has grown very little in recent years.
Fuel-efficient vehicles have offered a bright spot within the sector.
The news from Japan came as negotiators at the United Nations climate change talks in Durban agreed for the first time to bring the world's biggest polluting countries into efforts to limit global warming.