Tax boss to retire in summer 2012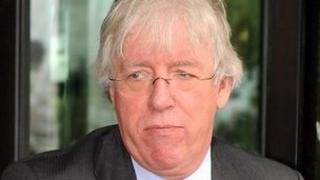 The controversial head of the UK tax authority - Dave Hartnett - will retire in the summer of 2012, HM Revenue and Customs (HMRC) has announced.
From January, the permanent secretary of tax, who turns 61 in February, will work with a new HMRC chief executive - Lin Homer.
Ms Homer is permanent secretary at the Department for Transport.
She takes over from Lesley Strathie, who stepped down last month on health grounds, the tax authority said.
Last month, Mr Hartnett admitted to a committee of MPs that mistakes had been made in a tax deal negotiated by HMRC with Goldman Sachs.
And in September last year, he apologised to 1.4 million people who were receiving letters revealing an underpayment of tax. This came hours after a refusal to apologise brought severe criticism.