AstraZeneca to cut 1,150 US jobs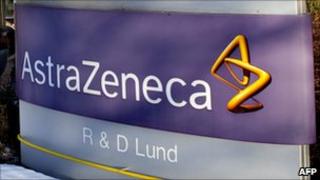 Drugs maker AstraZeneca is to cut 1,150 jobs in the US in a bid to further cut its costs.
The firm will reduce its US sales force by 24% as a result of the cuts. It employs 14,000 people in North America.
The cuts come in addition to 10,400 global job cuts announced in 2010 as part of a restructuring programme.
"These changes are driven by the need to effectively compete in a challenging environment," said spokesman Tony Jewell.
The company which makes anti-cholesterol drugs Crestor and antipsychotic Seroquel is facing growing competition from generic drug manufactures.
Drug trials
The company's shares fell last month after a new anti-depressant drug failed to perform as well as hoped in clinical trials.
The UK's second-largest drug maker said the drug, known as TC-5214, was not as impressive as hoped in the first of four tests on its effectiveness.
AstraZeneca hopes that the drug will replace earnings from its existing anti-depressant, Seroquel, which will face competition from generic rivals as its patent expires next year.
In October the Anglo-Swedish company said that pre-tax profits were little changed at $3.08bn (£1.93bn) for the third quarter of 2011.