Treasury plan for Isa top-up is announced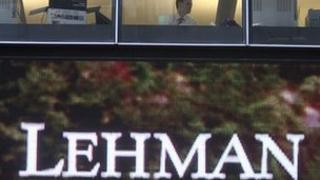 Investors whose Isa savings are lost in the collapse of a financial firm will be able to refill their annual allowance under new Treasury rules.
Savers can put up to £10,680 into a tax-free Isa, or Individual Savings Account, this year - half of which can be in cash.
Under the old rules, any funds lost if the provider folded would still be considered as part of the annual input.
But the Treasury is planning to change these rules so savers can top up again.
In a statement to MPs, Mark Hoban, Financial Secretary to the Treasury, said that the plans included:
Allowing savers who have lost their cash Isa to save the equivalent amount, in the same year, in a new account with another provider
Giving an investor the opportunity to reinvest any compensation paid out if a stocks and shares Isa is affected by a financial firm's collapse
Permitting investors with Isas directly affected by the collapse of Lehman Brothers to reinstate the same level of investment, irrespective of whether compensation has been paid.
"[The changes] will enable investors whose Isas are affected by the failure or default of a financial firm to continue to benefit from tax-advantaged savings," Mr Hoban said.
"They also demonstrate the government's commitment to ensure that the Isa remains a secure, accessible and tax-advantaged saving product."
The plan formalises arrangements that were put in place, for example, following the collapse of Icesave.
In April 2012, the Isa allowance for UK savers will increase to £11,280, up to half of which can be saved in cash.