Redcar and Cleveland 'most affected by austerity cuts'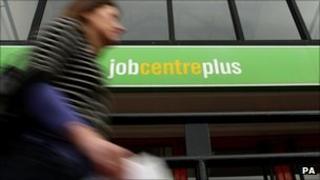 The Redcar and Cleveland area is the most vulnerable place in England to the effects of austerity measures, according to research for the BBC's Newsnight programme.
The three towns most affected are all within 20 miles of each other.
Credit research firm Experian looked at factors such as the numbers facing a large drop in income.
It said the Home Counties dominated the areas best equipped to weather cuts, including public sector job losses.
The least vulnerable areas are Elmbridge and Mole Valley, both in Surrey, and St Alban's in Hertfordshire - all within London's commuter belt - Experian said.
Experian came to its conclusions by weighing up a range of factors such as working age population, crime rates, house prices, the percentage of people in that area vulnerable to declines in disposable income and the jobless rate as of May 2010.
After Redcar and Cleveland, the next two areas most affected are Middlesbrough, which was the most vulnerable to government spending cuts in 2010, and Hartlepool, in the Teesside region.
But Experian said that it was not a "simple North-South story" as several southern areas feature in the 20 most-affected areas, such as Thanet, in Kent, and Newham, in east London.
In last week's Autumn Statement update on the budget, Chancellor George Osborne said that the projected number of public sector jobs set to be lost by 2017 has also been revised up - to 710,000 from 400,000.
Meanwhile, public sector pay rises will be capped at 1% for two years.
The spending cuts are part of coalition government's plan to cut the UK's massive budget deficit.