Tim Patrick-Smith: 2012 will be the year of 'big data'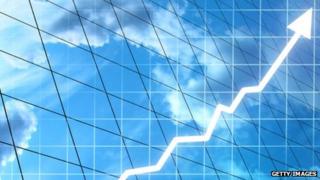 Each week we ask high-profile technology decision-makers three questions.
Tim Patrick-Smith is the chief technology officer of Getronics, a company providing IT services in over 100 countries, and has been part of KPN, one of the world's largest international telecommunications companies, since 2007.
With an employee base of over 12,000 and revenues of €1.97bn, Getronics is under pressure to adapt swiftly to changing demands of desktop - and non-desktop - computing.
What's your biggest technology problem right now?
Our biggest technology problem at the moment, and probably for the last 12 months, has been convincing customers and businesses that cloud-based solutions are safe and secure. And trying to move that discussion on from 'should we move to the cloud?' to 'what are the benefits we get from the cloud?', and making use of the wealth of opportunities that cloud computing offers over and above traditional hosting and housing solutions we've used in the past.
There is a certain amount of work that needs to be done to make best use of cloud solutions, such as being able to properly classify data so that we can store it in appropriate locations based on security and frequency of use and also making sure that they're in compliance with the legislature of data retention requirements and some of the data protection rules around where data can be stored etcetera.
People are starting to look at how hybrid solutions from cloud service aggregators, cloud brokers, can help them to make much better use of their data and server budgets and introduce new solutions such as 'bring your own device' and flexible working patterns.
What's the next big tech thing in your industry?
I think big data will be to 2012 what cloud was to 2011.
Customers are now beginning to reap the benefits of moving to cloud-based solutions, and they're looking to extract a lot more value from those solutions by introducing strong analytics tools which previously were unavailable to them in their single data centre storage solutions.
The latest data management and archiving solutions now allow far more contextual searching for data - this means businesses don't just store data but they're able to effectively mine the information contained within it, and gain business advantage in their sector.
Big data solutions are going to allow data to become more accessible to mobile workforces no matter where they are whilst retaining all the security required for the data, and can ensure that the correct levels of classification for data are applied.
We think that big data is going to have a large impact on 2012.
What's the biggest technology mistake you've ever made - either at work or in your own life?
Getronics is a company which is always utilising leading edge, almost bleeding edge, technologies so that we are aware of what can be done with these technologies before we take them into customers. It means that occasionally we might jump to a technology too early.
An example of that would be back in 1999, on a greenfield site, we moved to a CAT6 cabling solution whilst that category was still being certified and ratified as a standard.
In hindsight I probably would not have done so at that time, and would have left it a bit. But that's just par for the course when you're dealing with the latest technology all the time.