India's growth rate drops to slowest in two years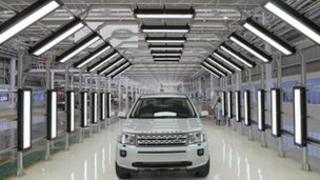 The Indian economy grew at its slowest pace in two years, as the manufacturing and mining industries suffered.
Gross domestic product growth fell to 6.9% between July and September compared to the same period a year earlier, data showed.
Growth expanded at 7.7% in the previous three months.
A slew of interest rate increases aimed at reining in high prices have hurt industrial expansion in Asia's third largest economy.
'Biting' policy
"There's a clear slowdown, definitely monetary policy is biting," said D.K. Joshi, chief economist at Indian credit rating agency Crisil.
Inflation has been stubbornly high nearing double digits. The Reserve Bank of India's (RBI) targets a rate of 4% to 4.5%.
In response, the RBI has raised the cost of borrowing 13 times since the start of 2010.
This, in turn, has lead to a drop in domestic demand.
Additionally, the Indian economy has also been hit by major corruption scandals and a weakening global economic picture.
Manufacturing output
Although weakness was apparent in a variety of sectors, manufacturing and mining contracts were some of the worst performers, according to the Central Statistical Organisation.
Manufacturing grew at 2.7% in the three months to September. That compares with 7.2% in the previous three months, and with 7.8% a year ago.
The sector contributes nearly 16% of the nation's gross domestic product.
The overall growth figure for the three months to September is the weakest growth the country has seen since the second quarter that ended in June of 2009.