S&P downgrades credit rating of major banks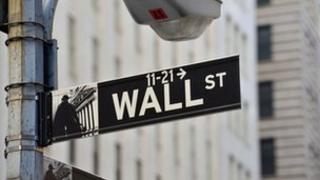 Ratings agency Standard & Poor's has downgraded the long-term credit grades of a string of major financial firms.
Wall Street titans Bank of America and Goldman Sachs, along with Barclays, HSBC, and some firms in Germany and France were affected.
Downgrades can increase banks' borrowing costs and put further pressure on their shaky finances.
However, it upgraded ratings on two Chinese banks, Bank of China Ltd. and China Construction Bank Corp.
S&P said its move reflects new criteria for banks, based on changes in market trends and government support.
Bank of America, Goldman Sachs, and Citigroup had long-term ratings downgraded to A- from A.
Morgan Stanley, Barclays, HSBC and UBS also had ratings cut by one notch, according to S&P's statement.
S&P's move hit the shares of US banks in after-hours trading on Wall Street, with Goldman Sachs down 1% Morgan Stanley down 1.7%.
Ratings for several big European banks, including Credit Suisse, Deutsche, ING and Societe Generale were unchanged.
Low risk
The upgrade for the Chinese banks has come at a time when there have been increased concerns about the health of the country's banking sector.
Chinese banks lent out record sums of money in the past few years in a bid to ensure a healthy pace of growth for the economy during the global financial crisis.
However, a slowdown in global economy has led to concerns about China's growth, prompting fears about an increase in bad debts at the banks.
Analysts said while the Chinese banks were prone to the risk of accumulating bad debt, they still remain a safe bet.
"The key factor is that they are largely government owned, that means the risk to shareholders of these banks is quite low," Stephen Joske of the Economist Intelligence Unit in Beijing told the BBC.
Mr Joske added that the Chinese government's was in a strong financial position to help its banks, should it need to step in.
"If there were to be a run on domestic banks, the authorities have plenty of resources to bail them out," he said.