Hilton hotels plans to create 1,500 jobs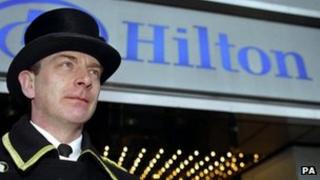 Hilton, the international hotel chain, is to open more than 20 new hotels in the UK, creating around 1,500 jobs.
It is part of a major expansion planned for the next few years.
Across Europe, the chain intends to open 110 new hotels by 2014, which it expects will create 8,500 jobs.
Hilton sees the UK, Germany and Poland as key growth areas, with Russia and Turkey having good potential further afield.
New UK sites will include Lincoln and Burton on Trent.
Simon Vincent, Hilton's area president for Europe, said: "While unemployment figures in Europe continue to rise, Hilton Worldwide is experiencing an exciting period of growth, which will see us continue to offer a wealth of rewarding career options."