Power firm Ovo cancels forthcoming price rise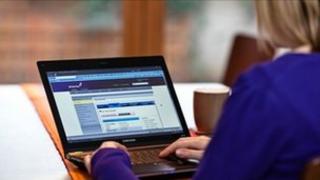 Small energy firm Ovo Energy has cancelled a price rise scheduled for some of its customers next January.
A 3.5% price increase for 10,000 customers on Ovo's variable rate tariff had been due to start on 1 January 2012.
It has now been cancelled due to a recent fall in wholesale gas prices.
Ovo has just 69,000 residential customers and is tiny compared to the big-six suppliers, but its decision has been welcomed by Consumer Focus.
"Wholesale prices have been falling recently, and all suppliers should be looking at whether that provides an opportunity to bring prices down," said Audrey Gallacher at Consumer Focus.
"A smaller supplier such as Ovo may be able to react more quickly, but it obviously can't operate on the same economies of scale as its much larger rivals.
"If it can cancel price rises because market fundamentals change, it begs the question why can't others?" she added.
Regulatory pressure
Ovo, based in Gloucestershire, started selling gas and electricity two years ago.
It offers only two tariffs to customers when they first sign up, then, after the first year, they move either to the prevailing variable tariff or a new fixed-rate one.
Ovo's fixed-rate tariffs both went up by 6.2% in October in the wake of big rises announced by the biggest suppliers, all of which blamed the rising cost of wholesale gas for their increased charges.
These increases have meant that the cheapest tariffs offered in the UK will now cost the average dual-fuel domestic customer more than £1,000 a year.
The energy supply industry has come under intense pressure from the regulator Ofgem and customer groups to justify its high prices and business practices.
Earlier this year, Ofgem said the industry had been overcharging its customers and had been bamboozling them with numerous complicated tariffs and unintelligible bills.
Earlier on Thursday, British Gas bowed to this pressure and agreed to offer far fewer, and much simpler, tariffs along with bills that would be much easier to understand.