Credit brokers warned on fees by OFT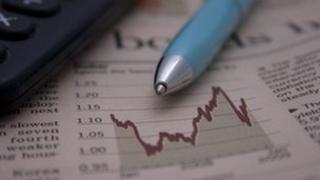 Credit brokers must make the extent of their duties and charges clear to customers, a regulator has said.
The authorities have received hundreds of complaints about brokers demanding upfront fees for loans they never arranged.
Now the Office of Fair Trading (OFT) has outlined a set of standards it expects from brokers and intermediaries.
Brokers must explain rights to refunds to consumers.
Complaints
Helpline Consumer Direct received 3,374 complaints about credit brokers and intermediaries in 2010, and an additional 2,240 by September this year.
The Financial Ombudsman Service was formally involved in 697 cases in the last financial year, and has received 359 more since April.
Most commonly, complainants have paid an upfront fee, generally on the understanding that they would be given credit at a certain rate. However, they later find they are offered the credit at a much higher interest rate, or offered none at all.
In 70% of cases, the ombudsman has found in favour of the consumer.
Citizens' Advice, which launched a super-complaint on the issue, said some unscrupulous firms were cold-calling thousands of potential borrowers and offering loans in return for hefty fees.
In response, the OFT announced plans in June to clampdown on the industry.
It has now published guidance that demands that brokers and intermediaries are transparent about their status, outline their fees, explain to consumers about their rights to refunds, and also explain the commission they receive.
Fees should be refunded if a loan is not agreed.
"Credit brokers and intermediaries must comply with our guidance," said David Fisher, of the OFT.
"Any business that fails to do so will face the risk of enforcement action, which may include revocation of its licence."
The OFT has already asked the government to consider changing the law to ban outright the practice of credit brokers demanding upfront fees in exchange for arranging loans.
The OFT runs a register which shows whether a company has a valid licence to offer credit.