Profile: Cyrus Mistry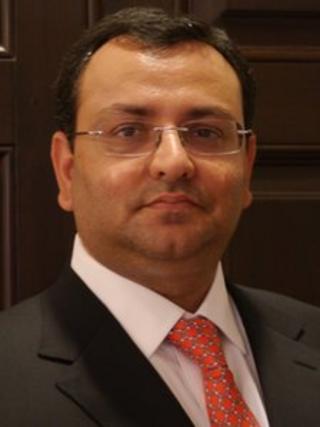 The media have labelled Cyrus P Mistry as a "surprise" choice to replace Ratan Tata as the chairman of Tata Group.
However, a closer look at the 43-year-old's career and achievements suggests that he may well turn out be more of a perfect fit rather than a surprise choice.
A graduate of the London Business School, Mr Mistry is the youngest son of construction baron Pallonji Shapoorji Mistry. He holds Irish nationality and hails from one of the richest Indian families with a net worth of $7.6bn (£4.9bn).
His family is also the single-largest shareholder in Tata Sons with a stake of 18%.
But it is not just his lineage and shareholding in the Tata group that has worked in favour of Mr Mistry.
He joined the board of Shapoorji Pallonji & Company as director in 1991 and was appointed the managing director of the Shapoorji Pallonji Group in 1994.
During his reign, Shapoorji Pallonji's construction business grew from a turnover of $20m to almost $1.5bn.
Mr Mistry also oversaw the diversification of the company from just construction, to design and build and complex projects in the marine, oil and gas, rail sectors. The group's international construction business also expanded its presence to more than ten countries.
Under his leadership, the companies also registered many firsts in India - construction of the tallest residential towers, the longest rail bridge, the largest dry dock and the largest affordable housing project.
Shapoorji Pallonji Group's recent foray into agriculture and bio fuels, with the leasing of 50,000 hectares in Ethiopia, was overseen by Mr Mistry.
Soft spoken
He joined the board of Tata Sons in 2006, and has been a director of Tata Power and Tata Elxsi.
He is also on the board of the Construction Federation of India, the Imperial College Advisory Board, the Board of Governors of National Institute of Construction Management and Research, and is a Fellow of the Institute of Civil Engineers.
On the personal front, Mr Mistry is described by friends and colleagues as a soft spoken and candid individual who believes in consensus.
In his free time, he is known to enjoy playing golf and is a prolific reader.
Despite the various hats that he wears and his high-profile, Mr Mistry likes to stay away from the limelight.
However, as he gets ready to take charge of India's biggest company, that is one attribute that he may have to change.