Compass serves up annual profits rise to £1bn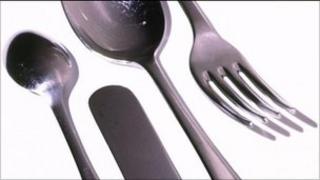 The catering firm Compass has reported a rise in annual profits.
Underlying pre-tax profits for the year to 30 September rose by 10.6% to £1.02bn ($1.59bn).
The global catering giant has contracts at major UK sporting venues including the O2 Arena, Chelsea's football ground and the Wimbledon tennis complex.
Compass serves four billion meals a year across more than 50 countries. It also provides other corporate services, including cleaning and maintenance.
Richard Cousins, Compass Group's chief executive, said that the company had put in "another strong performance".
"Our relentless focus on efficiency has continued and, excluding the impact of Japan and restructuring costs, we have increased the underlying margin by 20 basis points. Whilst we are not immune from economic reality, the fundamentals of the business remain strong."
He said the company was looking to emerging markets for the best growth opportunities.