Merck & Co agrees $1bn Vioxx settlement in US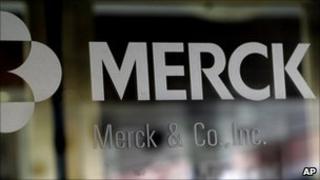 US drugs firm Merck & Co has agreed to pay almost $1bn (£640m) to settle criminal and civil charges arising from the marketing of one of its drugs, the US Department of Justice has said.
The company will pay a $322m criminal fine and $628m to settle civil charges regarding the promotion of the painkiller Vioxx.
The department said Merck & Co promoted the drug for rheumatoid arthritis before it was officially approved.
The drug was withdrawn in 2004.
Merck & Co said the civil settlement did not constitute an admission of liability or wrongdoing.
"We believe that Merck acted responsibly and in good faith in connection with the conduct at issue in these civil settlement agreements, including activities concerning the safety profile of Vioxx," said the company's Bruce Kuhlik.
In October last year, Merck & Co said it would be setting aside $950m to cover the cost of the settlement.
In 2007, the company paid $4.85bn to settle thousands of Vioxx-related lawsuits.
A study found the drug could increase the risk of heart attacks and strokes.
New Jersey-based Merck & Co should not be confused with its German chemicals and pharmaceuticals namesake, Merck KGaA.
Although the two firms share the same historic roots, they are separate companies.