Spain's cost of borrowing increases sharply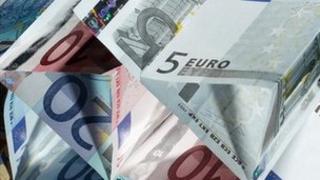 Spain's cost of borrowing rose sharply when the government sold short-term debt on financial markets on Tuesday.
It was the country's first fund-raising since the change of government at Sunday's general election.
Spain raised 2.98bn euros ($4bn, £2.6bn) in an auction of three- and six-month bills, but at higher yields.
On the three-month bills, the annualised interest rate Spain had to pay more than doubled to 5.11%, from 2.29% at the last auction in October.
On the six-month bills they surged to 5.227% from 3.302%.
Demand in the financial markets for the debt was strong, outstripping supply by more than three-to-one, and allowing Spain to meet its target of raising up to 3bn euros.
But the rise in yields suggests that investors do not feel more optimistic that the new government will be able to fix the economy and meet budget-cut targets.
Marc Ostwald, strategist at Monument Securities, said that, although Spain met it fund-raising target, "one keeps on revisiting sadly the same old point: this is not sustainable in the long-run.
"It's a broader malaise now. It's not just about Spain, it's about the eurozone as a whole. 5.1% and 5.22% for three- and six-month money when the European Central Bank rates are 1.25% - I think the term is 'penal'."