Car repair and servicing code wins OFT approval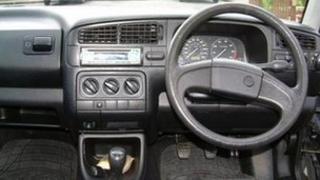 Inspections, detailed written quotes and online feedback all feature in a new code of practice for car repairs and servicing.
The code, which has received approval from the Office of Fair Trading (OFT), covers 6,500 dealers and independent garages in the UK.
The industry has found previous attempts at voluntary standards difficult.
The latest code - run by Motor Codes - goes beyond legal requirements.
Charges
Helpline Consumer Direct received 17,792 complaints about car servicing and repairs in the first 10 months of the year.
This made it the 12th biggest area of consumer complaints, with the sale of used cars topping the list.
Under the new code, independent RAC engineers will inspect garages that have signed up and have the logo on display.
Other features include:
A written breakdown of costs for repairs, including charges for labour and parts
Customer permission before extra work is carried out beyond the normal service
No upfront deposits
A low-cost complaints scheme for customers
Online feedback about a garage on the Motor Codes website
"This is good news for drivers who can be confident that where they see an OFT approved logo they will receive a high standard of service and will be treated fairly if problems arise," said Colin Brown, of the OFT.