Egyptian stock exchange suspended after 5% dip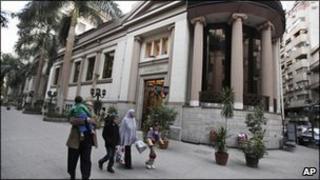 Trading on Egypt's stock exchange was automatically suspended on Tuesday after the main EGX 100 index fell 5%.
It followed a 4% fall on Monday, and came as Egypt's ruling military council began talks with protesters following violent clashes in the capital.
The exchange reopened after an hour, with the EGX 100 index closing down 5.5%. It has now fallen 47% this year.
Egypt's stock exchange shut for two months from January during protests that ousted ex-President Hosni Mubarak.
The suspension occurs against a backdrop of intense confrontations between government forces and protesters calling for regime change.
Egypt has been ruled by an interim military council led by Field Marshal Hussein Tantawi for the past nine months.
Clashes between protesters and security forces in the past four days have claimed 28 lives, according to the Egyptian health ministry.