US agency says Apple did not violate HTC patents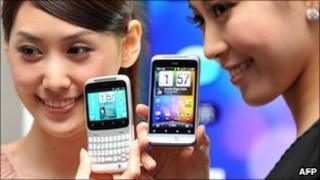 A US agency has ruled that Apple did not violate graphic patents owned by S3 Graphics, a unit of Taiwan's HTC.
S3, which makes image compression technology, filed a complaint with trade agency, ITC, in May 2010.
The company accused Apple of infringing four patents, which it said were used widely in a range of Apple products.
Apple is embroiled in numerous patent disputes in many countries, most famously with Samsung.
The US International Trade Commission (ITC) said its investigation into the matter between Apple and S3 had been terminated.
Shares in HTC, which purchased S3 in July, fell 4.9% on the news.
In July, an ITC judge had ruled that Apple infringed some of the patents.
The latest ruling reverses the earlier decision.
The ITC is an agency that has the power to block the import of products into the United States that it believes violate patents.