Ofgem in crackdown on business energy suppliers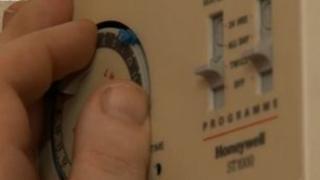 The energy watchdog Ofgem has set out plans to help UK businesses change their energy supplier more easily.
One of the regulator's key concerns is that some firms are being automatically rolled over into new contracts, which can last up to three years, often without their knowledge.
It has also promised to crack down on suppliers that prevent firms from switching supplier.
The pledge comes as part of its a general overhaul of the energy market.
A month ago Ofgem announced proposals for a simpler and more competitive energy market for households.
Now, the regulator has set out new standards of conduct, backed with financial penalties to improve supplier behaviour towards businesses as well.
Research has found that some businesses have been prevented from switching because of a high number of objections from suppliers.
Ofgem said it wanted businesses to get a clear warning when their contracts are due to end and what they can then do to find a new energy supply deal.
Ofgem's chief executive, Alistair Buchanan, said: "During our investigation into the energy market, businesses told us about a range of problems they were having with energy suppliers and also some energy brokers.
"As we have demonstrated in the domestic market, we will also take a tough line on any suppliers we find systematically breaching rules designed to protect businesses."
Ofgem is planning to ask the government for new powers to take enforcement action directly against brokers for any misleading marketing in the business sector.
It currently has no powers over energy brokers.