Centrica signs gas deal with Norway's Statoil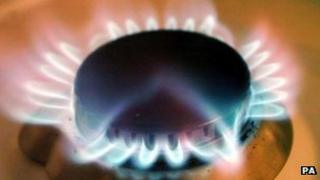 The British utility Centrica has signed a 10-year deal worth £13bn to buy natural gas from Norway's Statoil.
It will buy about 5bn cubic metres of gas per year - about 5% of the UK's current annual gas demand - from 2015 to 2025.
Centrica has also agreed a £1bn deal to buy production and development rights to oil and gas sites in the Norwegian part of the North Sea.
The deal will raise Centrica's gas and oil production by about 25%.
The gas supply deal is an extension of an existing agreement, which was due to expire in 2015.
"The contract significantly strengthens UK energy security as it is sufficient to meet around 5% of total annual UK gas demand, enough for 3.5 million UK households," Centrica said in a statement.
The deal will allow Statoil to maintain its 16%-18% market share in the UK.
Prime Minister David Cameron commented on the deal, saying: "Gas plays a central role in powering our economy, and will continue to do so for decades to come.
"Today's agreement will help to ensure the continued security and competitiveness of gas supplies to Britain, from a trusted and reliable neighbour."
Centrica was the only constituent of the FTSE 100 to see its shares open higher, although they later fell back.
"The gas supply deal is interesting, though its normal business for them, even if it's considerable volumes," said Arctic Securities analyst Trond Omdal.