British Gas shares: Thousands 'told Sid' 25 years ago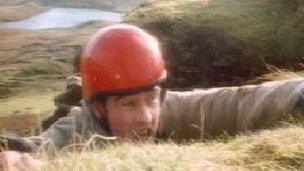 It was 25 years ago that the "tell Sid" advertising campaign prompted hundreds of thousands of people to buy shares in British Gas.
Following BT, the privatisation of the state-owned business led to a new wave of first-time shareholders in the UK.
Anyone who has held on to these shares will now have a portfolio including three energy-related companies.
And, according to figures from one stockbroker, their value would be more than 10 times the sale price.
The promotional campaign in 1986 featured TV adverts in which characters urged each other to "tell Sid" about the chance to buy shares at "affordable" prices.
Many took up the option in an era of mass privatisation by the Conservative government led by Margaret Thatcher. New rules meant that employers and employees could own shares in companies.
Various demergers have led to new names at the stock exchange in place of British Gas.
Anyone who kept their British Gas shares now owns stakes in Centrica, BG Group and National Grid.
These splits make it difficult to calculate exactly how much a current stake relates to the original, but stockbroker Simply Stockbroking has estimated that 100 shares bought for £135 in 1986 would be worth £1,686 today.
"Millions of people will be sitting on share certificates issued in the 1980s, which will now be worth a considerable amount of money," said Simply Stockbroking chief executive John Douthwaite.
"Many have shied away from selling largely due to ignorance and fear of brokerage fees eating into profits from the sale. Others may have inherited the shares and simply forgot they had them."
In its latest update, British Gas owner Centrica said that the mild start to the winter and the impact of bill rises in the UK meant it had to scale back its profit forecasts.
Related Internet Links
The BBC is not responsible for the content of external sites.