US body to probe China telecom firms on security threat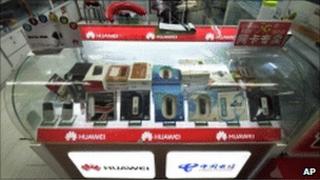 US legislators have launched a probe into Chinese telecom firms amid growing concerns over cyber espionage.
The US House intelligence committee said the investigation would look into whether the expansion of these firms in the US posed a security threat.
The committee has named Huawei and ZTE as two of the companies that it is probing.
Huawei, founded by ex-Chinese army officer Ren Zhengfei, has previously had US deals blocked on security fears.
"The fact that our critical infrastructure could be used against us is of serious concern," said Mike Rogers, the chairman of the committee.
Broader probe
US policymakers have long been wary of Huawei, which is one of the world's biggest makers of network switching equipment.
There have been fears about its links with the Chinese military and allegations of financial support from the Chinese government.
That prompted the Chinese technology giant to write an open letter to the US authorities earlier this year asking them to conduct a probe into its operations and settle the issues.
The current committee though said that its probe is not focussed just on Huawei.
"We are looking at the overall infrastructure threat, and Huawei happens to be the 800-pound gorilla in the room, but there are other companies that will be included in the investigation as well," he added.
'Law-abiding partner'
The investigation comes after a US intelligence report earlier this month accused China and Russia of using cyber-espionage to steal trade and technology secrets.
The report said that the industries facing the most threat included information technology and the pharmaceutical sector.
Huawei and ZTE have both welcomed the probe, saying that it will help allay any concerns about their operations.
Huawei spokesperson William Plummer said the company's equipment was used by 90% of the top 50 telecommunication service providers globally and that there had been "zero security incidents" with any of them.
ZTE said in a statement that "we are confident a fair review will further demonstrate that ZTE is a law-abiding partner for all US carriers and their customers".