Q&A: Northern Rock and Virgin Money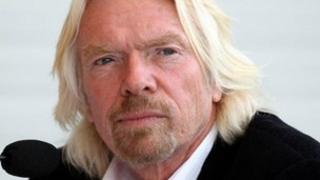 Virgin Money, owned by Sir Richard Branson's business empire, has bought Northern Rock.
That is the banking and mortgage lending arm of the old Northern Rock bank, which was bailed out by the Bank of England in the autumn of 2007 at the start of the international banking crisis.
Northern Rock was then nationalised in early 2008 and split in two in 2010.
Most of the old mortgages and debts are now housed in Northern Rock Asset Management, which lives under the umbrella of a state agency called UK Financial Investments.
Where did Virgin Money come from?
Virgin Money started in 1995 as a seller of financial investments.
It grew into an online financial "supermarket", offering things like credit cards, insurance policies, personal loans, pensions, investments, mortgages and Isas.
It does not have any High Street branches and does not, yet, offer conventional bank current accounts.
At the start of 2010, it formally acquired a banking licence, paving the way for it to become a proper deposit-taking bank and also to make an attempt to buy Northern Rock.
What will the new enlarged outfit look like?
More than three million Virgin Money customers will be added to Northern Rock's current one million savers and borrowers and, crucially, its 75 High Street branches.
So this will start to become a big deal if the existing Virgin Money customers, along with any new ones, can be convinced it is a good idea to open current accounts with the new enlarged business.
However, the enlarged Virgin Money will still be small in comparison to the existing High Street banking giants.
Why do the branches matter?
There are not many of them, especially compared to the networks of thousands run by the much bigger banks, but they are highly symbolic and their names will be changed to Virgin Money.
Virgin sees this deal as the launch pad to become a proper High Street bank that can challenge the likes of Lloyds, Barclays, RBS, NatWest, Santander and so on.
The government certainly wants Virgin to do this.
Along with the authorities, like the Office of Fair Trading and the Competition Commission, it thinks that more competition is vital to make the existing dominant banks offer a better service and a cheaper deal.
And in September, Sir John Vickers' independent commission on banking argued strongly that more High Street banks should be created to stop banks "exploiting lack of customer awareness or poor regulation" .
When does all this start?
The new enlarged business gets off the ground next year. It will start to offer current accounts in 2013 and later start lending to small businesses.
Haven't we heard all this before?
To some extent.
Metro Bank launched in July 2010 and became the first new High Street bank for more than 100 years and aims to have between 200 and 250 branches in the Greater London area within 10 years.
Other would-be banks are hoping to do something similar.
What effect will it have on Northern Rock's current account and mortgage customers?
They will shortly receive letters telling them of the impending takeover and the rebranding of their accounts, which should happen in the New Year after the takeover has gone through.
Before then, there will be no changes to the terms and conditions of these accounts.
A Virgin spokesman said the Northern Rock's customers did not need to take any action and would eventually benefit from an improved service and better range of financial products.
Will this affect the safety of my savings?
Under the rules of the Financial Services Compensation Scheme (FSCS), savers' funds are guaranteed to be safe up to a limit of £85,000 per saver per institution.
So that money will be refunded by the FSCS if a bank or building society goes bust.
Northern Rock will merge with Virgin Money on 1 January, 2012. However both will maintain their banking licences.
That means that customers who have savings with both Northern Rock and Virgin Money will be covered for up to £85,000 in each, even after the merger.
Is this all good for the taxpayer?
Up to a point. The sale will raise, in due course, more than £1bn.
But that is peanuts compared to the huge cost of the government's bailout of the Rock when it was facing collapse four years ago.
More than £28bn has been injected by the government into the Northern Rock in the past few years.
Although some has already been repaid, the bulk of that debt to the taxpayer lives on with Northern Rock Asset Management, which still owes the Treasury £21bn.
So the latest announcement is definitely not the final verdict on whether or not the taxpayer will ever get all its money back.
But assuming most of the old Northern Rock mortgages are repaid, most of that money from them should flow directly back to the Treasury.
It will just take a long time.