Will Virgin plus Rock challenge the big banks?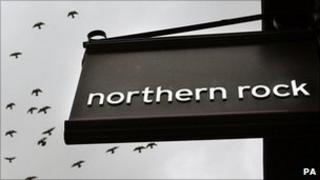 It is highly resonant that the bank, whose collapse four years ago is associated in most people's minds with the onset of the 2007-8 financial crisis, should be privatised just as we face the moment of maximum danger of a second banking meltdown - this one emanating from the eurozone's turmoil.
That eurozone tumult and gloom explains why the price being paid for Northern Rock by Sir Richard Branson's Virgin Money and a group of investors may look better for them than for taxpayers.
Taxpayers injected £1.4bn of new capital into the bank. Of that, we are getting £747m back immediately, with the potential to get £280m more over the next few years, if all goes to plan. So on paper taxpayers end up with a loss of somewhere between £650m and £400m.
But remember the state still owns tens of billion of pounds of old Northern Rock mortgages, the so-called bad bank. And depending what happens to the economy and housing market in the coming years as those mortgages are repaid, the losses on the Rock privatisation could either be recouped or magnified. We'll see.
For the Chancellor, George Osborne, the point of the sale is to stimulate competition in the retail banking market. He wants Branson and Virgin Money's boss, Jayne-Anne Ghadia, to give RBS, Lloyds, HSBC, Barclays and Santander a run for their money - which many of you will see as a laudable ambition.
But don't forget that the enlarged Virgin Money will still be a minnow - less than a tenth of the size of the big banking beasts on most measures. That said the "Virgin" brand has tended to punch above its weight - and, actually, the "Northern Rock" brand has also had clout, even since it fell into the morass.
For Newcastle, Virgin money offers the prospect of an enlarged operational headquarters and a promise that there will be no additional compulsory redundancies for three years.
But here's the big symbolic question: does the Rock sale augur a recovery in the general banking market, in which case Sir Richard Branson has a steal; or is it changing hands just as we're about to enter Credit Crunch ll?
UPDATE 1133: Apparently the "Rock" brand is history and all the branches and products become "Virgin". What do you think of that?